Details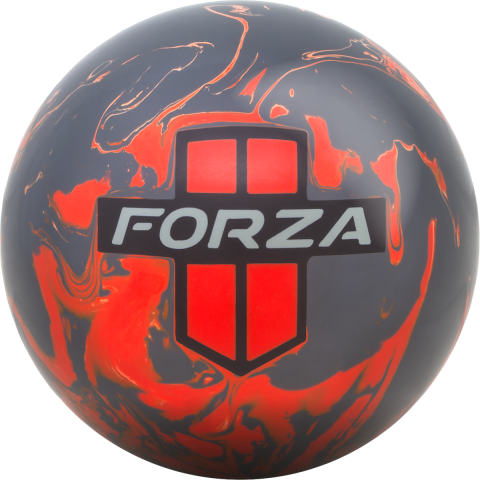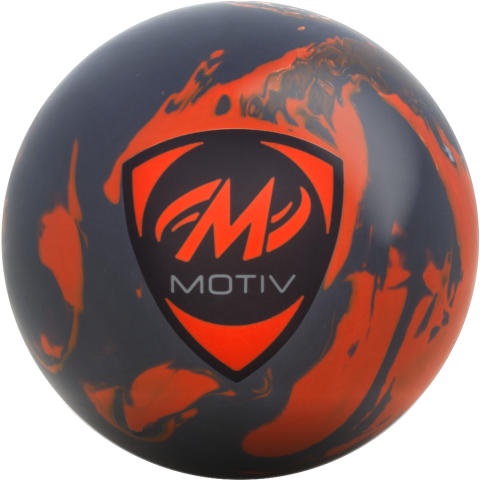 Create Custom Ball Comparison
Discontinued
Utilzing completely new technology, the Forza™ is precisely tuned for a smooth and powerful motion on medium oil.  It is engineered using the new Torx™ weight block design and Helix™ Solid Reactive cover stock.  
The powerful new Torx™ engine driving the the Forza™ produces a 2.50 RG and .051 differential on the 15# model.  It revs up easily and is capable of producing over 5" of track flare.  The new Helix™ Solid Reactive shell on the Forza™ is formulated to produce the friction required to read the mid-lane incredibly well, yet still display devastating continuation and drive through the pins.
Competitive bowlers with moderate to high rev rates will certainly fill a hole in their arsenal using the Forza on fresher oil patterns.  Bowlers that are speed dominant or have a low rev rate will find the Forza to be more versatile.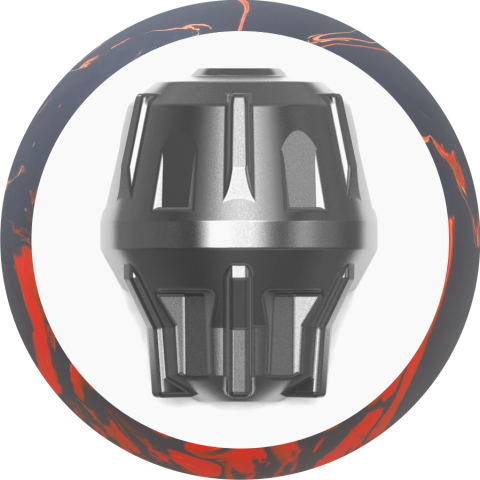 Shop
Similar Balls
Balls Similar to the Motiv Forza
Ball
Brand
Comparison Grade
Coverstock
Core
RG
Diff
MB Diff
US/Overseas Release
Discontinued
Forza

Helix Solid

Solid Reactive

Torx

Symmetric
2.500
0.051
Raptor Supreme
A-

Coercion MXC (MaXimum Continuation)

Solid Reactive

Affliction

Symmetric
2.500
0.052
Vintage Danger Zone
A-

PK 2016 Solid

Solid Reactive

Vintage Light Bulb Low RG

Symmetric
2.501
0.048
Edge Dark Purple Solid
A-

Relativity Control Solid

Solid Reactive

Edge Low RG

Symmetric
2.487
0.050
Hip Star
A-

Dazzler 2

Solid Reactive

Renovator

Symmetric
2.504
0.052
Lx10
B+

QR-6 Solid

Solid Reactive

Face

Asymmetric
2.500
0.049
0.010
LynX
B+

MSS1000

Solid Reactive

Overb-2

Symmetric
2.480
0.051
Forza GT
B+

Helix HR

Hybrid Reactive

Torx

Symmetric
2.500
0.051
Melee Cross
B+

Savvy Hook Solid

Solid Reactive

Melee Low RG

Symmetric
2.487
0.050
706T
B+

Gen XT

Solid Reactive

Helmet

Asymmetric
2.520
0.053
0.006
Throw Down
B+

Bring-It Solid

Solid Reactive

SD Medium RG

Asymmetric
2.510
0.053
0.004
Yeti Untamed
B+

Yeti Untamed

Solid Reactive

Yeti

Symmetric
2.482
0.054
Mixed Breed Solid
B+

Xiphos II

Solid Reactive

Mixed Breed

Asymmetric
2.520
0.052
0.015
Torrid Affair
B+

Torrid Affair

Solid Reactive

Torrid

Symmetric
2.480
0.047
Raven Attack
B+

Implex II Solid

Solid Reactive

Ogre HDC (Raven)

Symmetric
2.530
0.049
Melt Down
B+

Bring-It MAX

Solid Reactive

SD Medium RG

Asymmetric
2.510
0.053
0.004
Xeno
B+

Xeno Solid

Solid Reactive

Xeno

Asymmetric
2.508
0.048
0.016
Score
B+

Score

Solid Reactive

Reax

Asymmetric
2.492
0.054
0.013
Melee Hook
B+

Relativity Max

Solid Reactive

Melee Low RG

Symmetric
2.487
0.050
715T
B+

UMP Gen 4T

Solid Reactive

Catback

Asymmetric
2.520
0.052
0.015
Raw Hammer Anger
B+

Max-Hook Solid

Solid Reactive

Raw Hammer

Symmetric
2.500
0.050
Bedlam
B+

Full Tilt 4.0

Solid Reactive

Bedlam

Asymmetric
2.500
0.051
0.018
Primo Solid
B+

Primo Solid

Solid Reactive

Primo

Symmetric
2.483
0.048
Spartan
B+

Xiphos Solid

Solid Reactive

Mohawk

Asymmetric
2.510
0.044
Dark Encounter
B

Elastin 7.5 Solid

Solid Reactive

Encounter

Symmetric
2.500
0.052